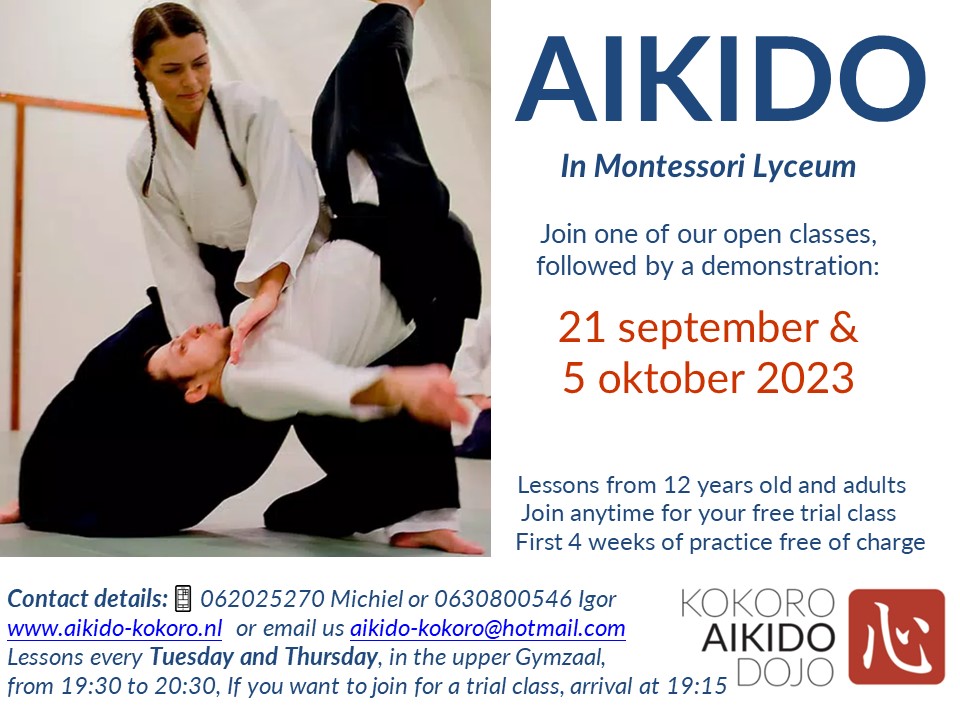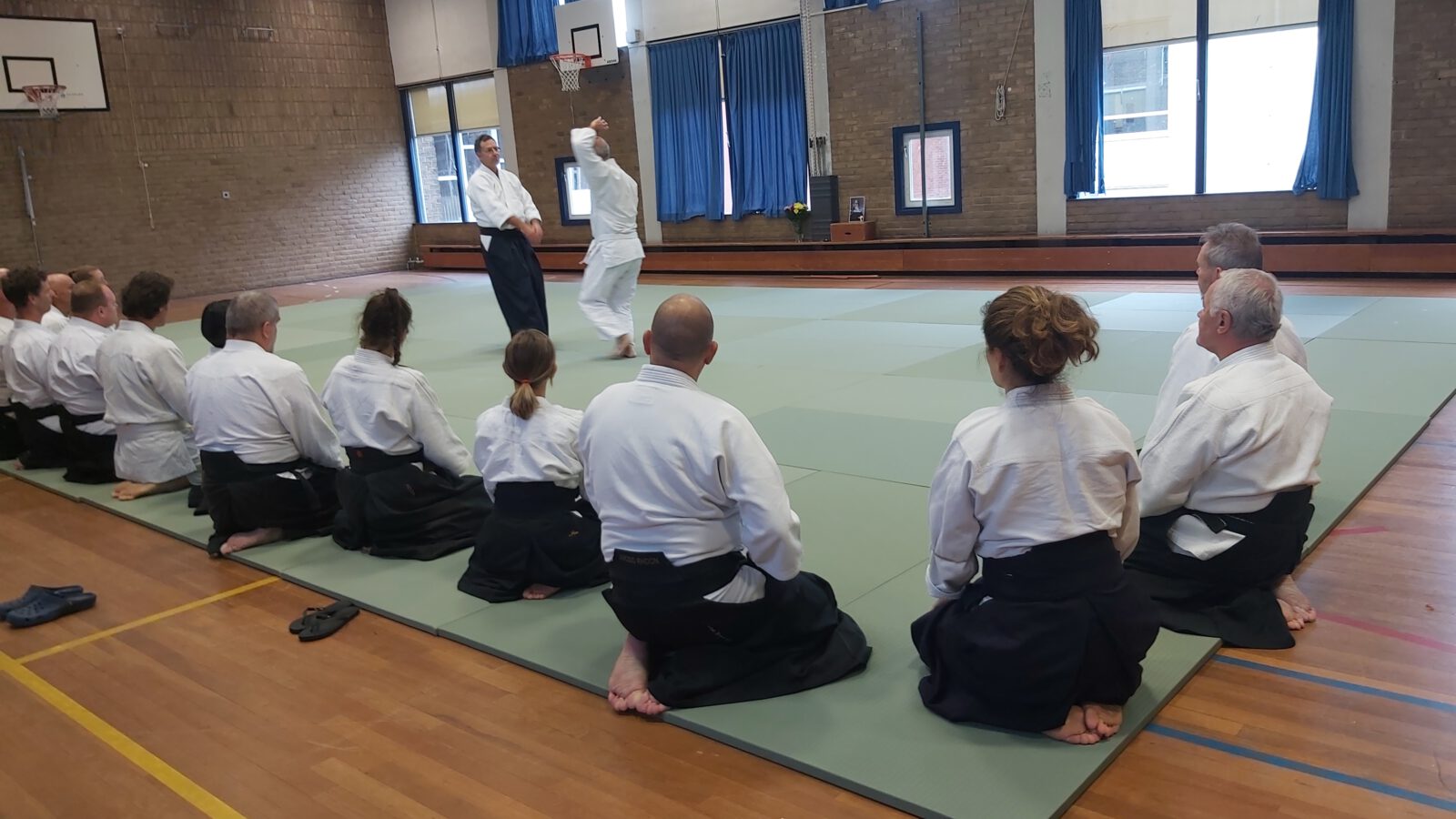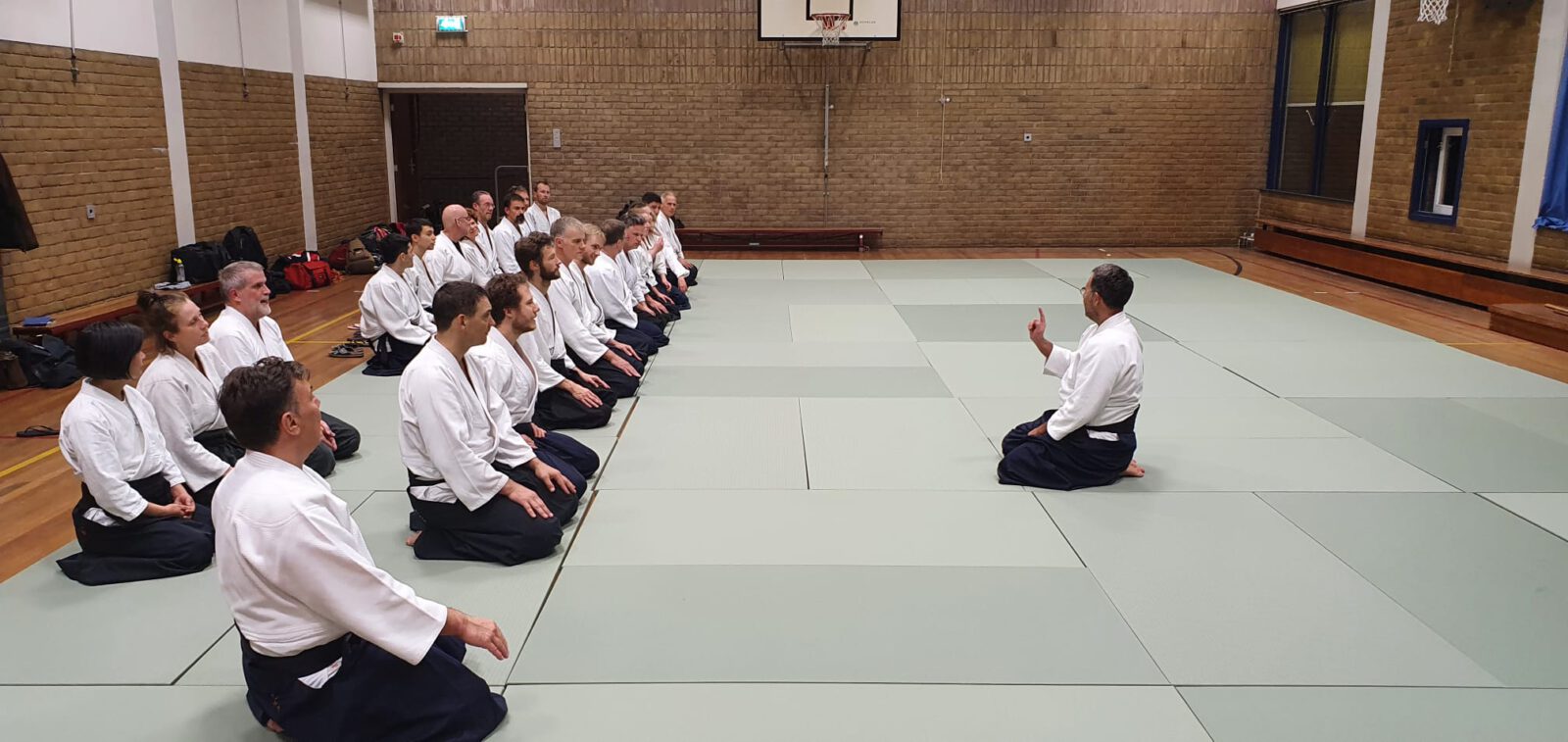 Aikido in The Hague/Aikido in Den Haag Benoordenhout and Archipel
Are you looking for balance, flexibility and peace of mind while strengthening your body? Is a modern martial art something for you?
Try Aikido!
Classes are offered for beginners -both women and men – in English on Tuesdays (19.30-21.00) and Thursdays (19.30-21.30) in Haags Montessori Lyceum (HML), Nassau Bredastraat 5 Den Haag. Children from the age of 12 are also welcome to try out!
We are a relatively young school. This means that you will be part in the development of a fresh, enthusiastic group of people who all want to learn something completely new.
The first class is always for free.
Are you interested? Explore our website for more information & check out our facebook page for the latest events